Festivals, Parties, Special Events and More!
Experience the fun of transformation with face paint. Choose your facial look or a "cheek art" design as well as a splash of "eye candy" from a wide variety of colors. Themes are also an option as well as creating an individual facial effect to go with a costume or just for the fun of it.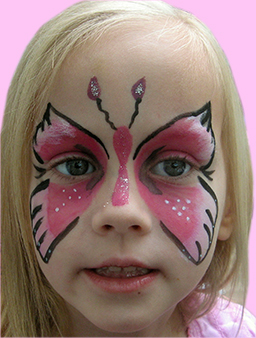 Wear an any occasion temporary glitter tattoo. Over 50 detailed stencil designs and over 20 shades of glitter to choose from. A personalized blend of colors on one tattoo can create the magical look you want.